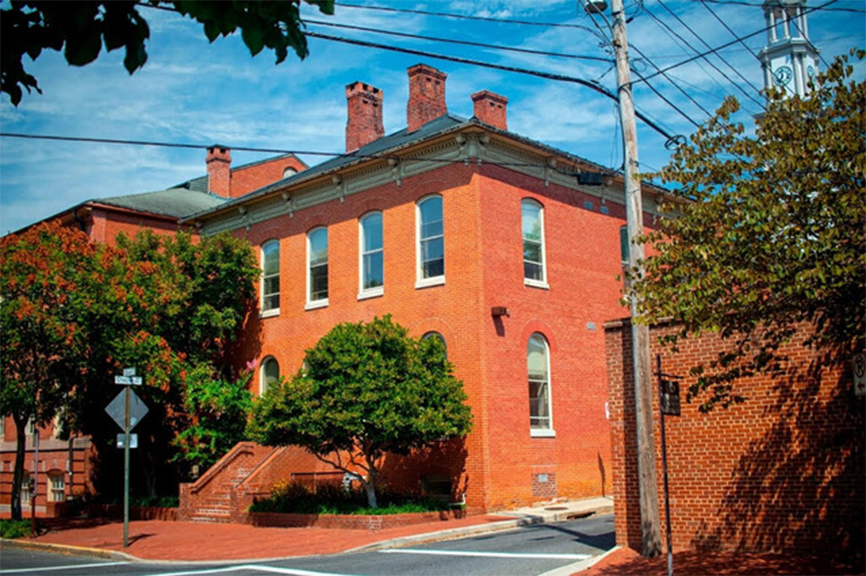 In August 2020, we were able to open the only Recovery High School in Maryland thanks to our generous community and the Ausherman Family Foundation. We were able to meet our fundraising goals with over 250 generous donors.
The support of others has enabled us to create a supportive academic and recovery community for our students.
What is
a Recovery High School?
In short, recovery high schools are secondary schools designed specifically for students in recovery from substance use disorder or dependency. Although each school operates differently depending on available community resources and state standards, each recovery high school shares the following goals:
To educate all available and eligible students who are in recovery from substance use disorder or co-occurring disorders such as anxiety, depression, and attention deficit hyperactivity disorder
To meet state requirements for awarding a secondary school diploma
To support students in working a strong program of recovery
The staff of recovery high schools most often includes directors, teachers, and an (RPS) Registered Peer Supervisor that each play a critical role in supporting their students. Additionally, recovery schools provide support for families learning how to live with, and provide support for, their teens entering into the recovery lifestyle. 
To assist us in providing a community with each other and for each other, we abide by the following principles that are at the core of the 12 Steps. We work on practicing these principles in our daily lives.
Fairness and straight forwardness of conduct: adherence to the facts.
To expect with desire; something on which hopes are centered.
Complete confidence; belief and trust.
Unselfish concern that freely accepts another in loyalty and seeks good to hold dear.
The quality or state of being complete or undivided; soundness.
Prompt to act or respond; accepted and done of choice or without reluctance.
Connecting and staying connected to something bigger than ourselves.
A  helpful  act;  contribution  to  the  welfare  of  others;  useful  labor  that  does  not  produce  a tangible commodity.
Training that corrects, molds, or perfects the mental faculties or moral character; to bring under control; to train or develop by instruction.
Steadfast despite opposition or adversity; able or willing to bear; to persist in an understanding in spite of counter influences.
Not proud or haughty; not arrogant or assertive; a clear and concise understanding of what we are, followed by a sincere desire to become what we can be.
Firmness  of  mind  and  will  in  the  face  of  extreme  difficulty;  mental  or  moral  strength  to withstand fear.
We will treat your teen with love, acceptance, and respect.
We will do our best to answer phones and emails during school hours.
We will return your calls within one business day if you leave a message.
We will work with your family to ensure well being of your teen.
We will provide support to and collaboration with other professionals working with your teen, as needed.
We will be open to any feedback you have regarding your teen's education and development.
We create a supportive and enthusiastic environment for your recovery and education.
We work collaboratively with your treatment providers (IOP, mental health therapist, etc) to support your emotional, social, mental, physical and spiritual development.
We offer opportunities for daily "check-in" and "closings" you can work through issues that may stand in the way of your education each day.
We offer brief counseling interventions, if necessary, to address any behavioral/emotional/recovery issues that surface while at school.
We offer random and frequent drug testing for accountability.
We will listen to you and hold you accountable with love.
Tour our school in beautiful downtown Frederick
Phoenix Recovery Academy is committed to each student and their family, to support them in their path of recovery and academically. We enroll and admit students in high school that meet the academic requirements for 9th through 12th grade. Given that we are a recovery high school, we admit and enroll students who demonstrate a commitment to both their education and their sobriety. 
Phoenix Recovery Academy tuition is $1150 per month. Tuition is to be paid in advance of the start of each month, with the first two months of tuition due upon enrollment.
Phoenix Recovery Academy offers need-based financial aid to families that qualify. Please note that applications must be completed in their entirety to be considered for aid.
Please contact the Phoenix Recovery Academy at 301-644-2140 or email Jessica Jeffery at [email protected]
Meet Our Recovery Academy Staff