Phoenix Recovery Academy Staff
Our staff handles the day-to-day operations at the Phoenix Recovery Academy and includes both teacher and non-teacher roles. Without the work of these dedicated individuals, the students would not have the amount of support and resources available to them that they do. We are beyond grateful for each of our staff members.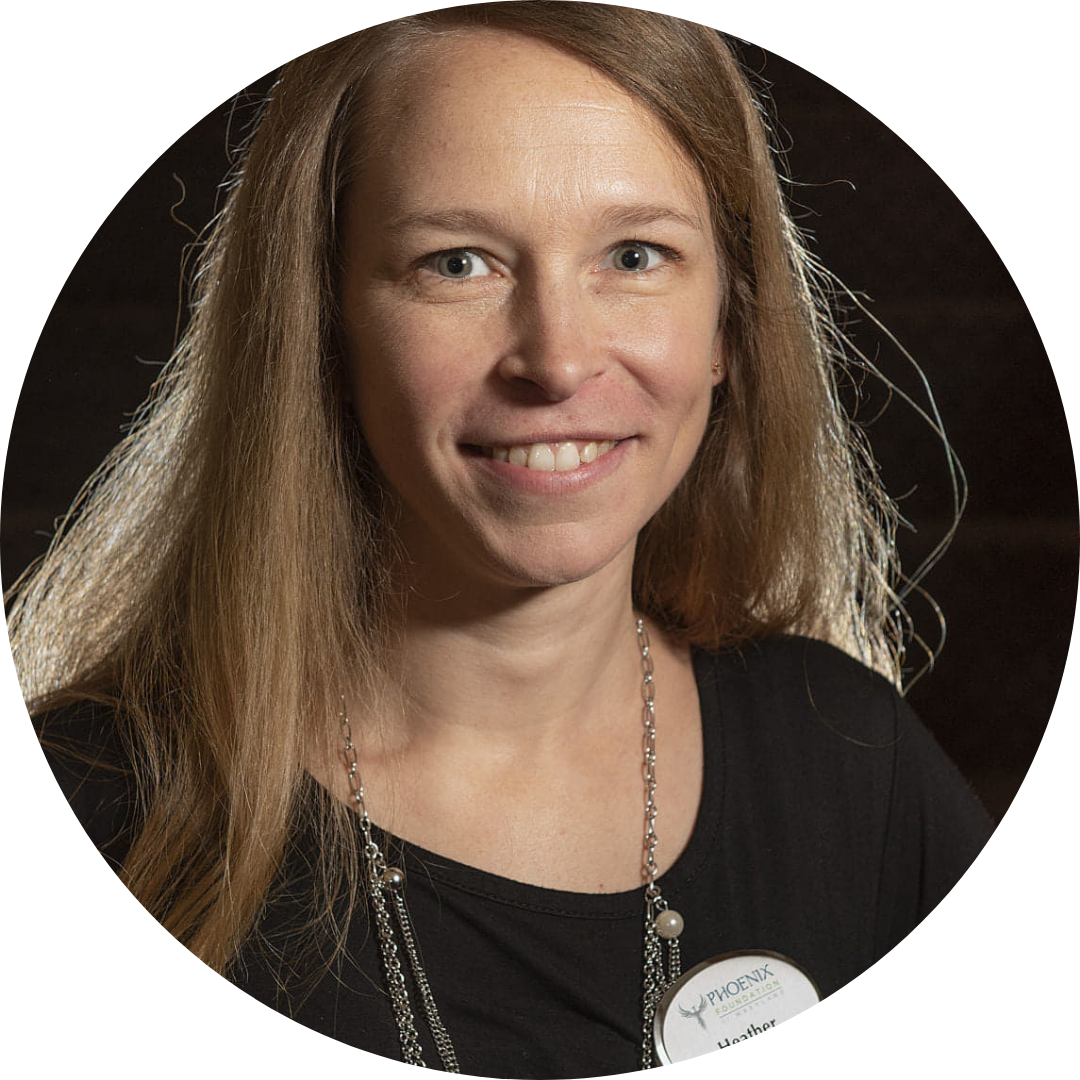 Heather Whitcomb
Executive Director
As a life-long resident of Frederick, Heather has always been motivated to help others in her community. Prior to her nonprofit work, she taught multiple grade levels in elementary education for Frederick County Public Schools for over 10 years. During her tenure with FCPS, she was an active member on the leadership team and lead, inspired, and motivated colleagues to effectively deliver instruction and increase student outcomes. Heather holds a Master's in Reading Specialization from Hood College, which provided her hands-on literacy experience at the elementary, middle and high school levels.
She believes a recovery high school is essential for our community to provide adolescents with individualized instruction and early recovery support for long-term sobriety. She is passionate about serving the recovery community and dedicated to assisting our youth for the prevention of adult substance use disorder.
Heather was awarded an Unsung Hero Do-Gooder Award in October 2020 for going above and beyond to facilitate and handle the day-to-day logistics of opening the doors of Phoenix Recovery Academy. She has assisted in raising over $500,000 in funding through grant writing and fundraising. Since 2018, Heather has served as the Administrative Assistant, while wearing many hats to ensure the success of our organization. In addition to her work with Phoenix, Heather volunteers her time in neighborhood schools, sports associations, and connects community agency resources for those in need.
Heather and her husband, Jonathan have four sons and a golden retriever. In her personal time, she enjoys spending time with family and friends, camping, and being her boys #1 fan on the sports fields.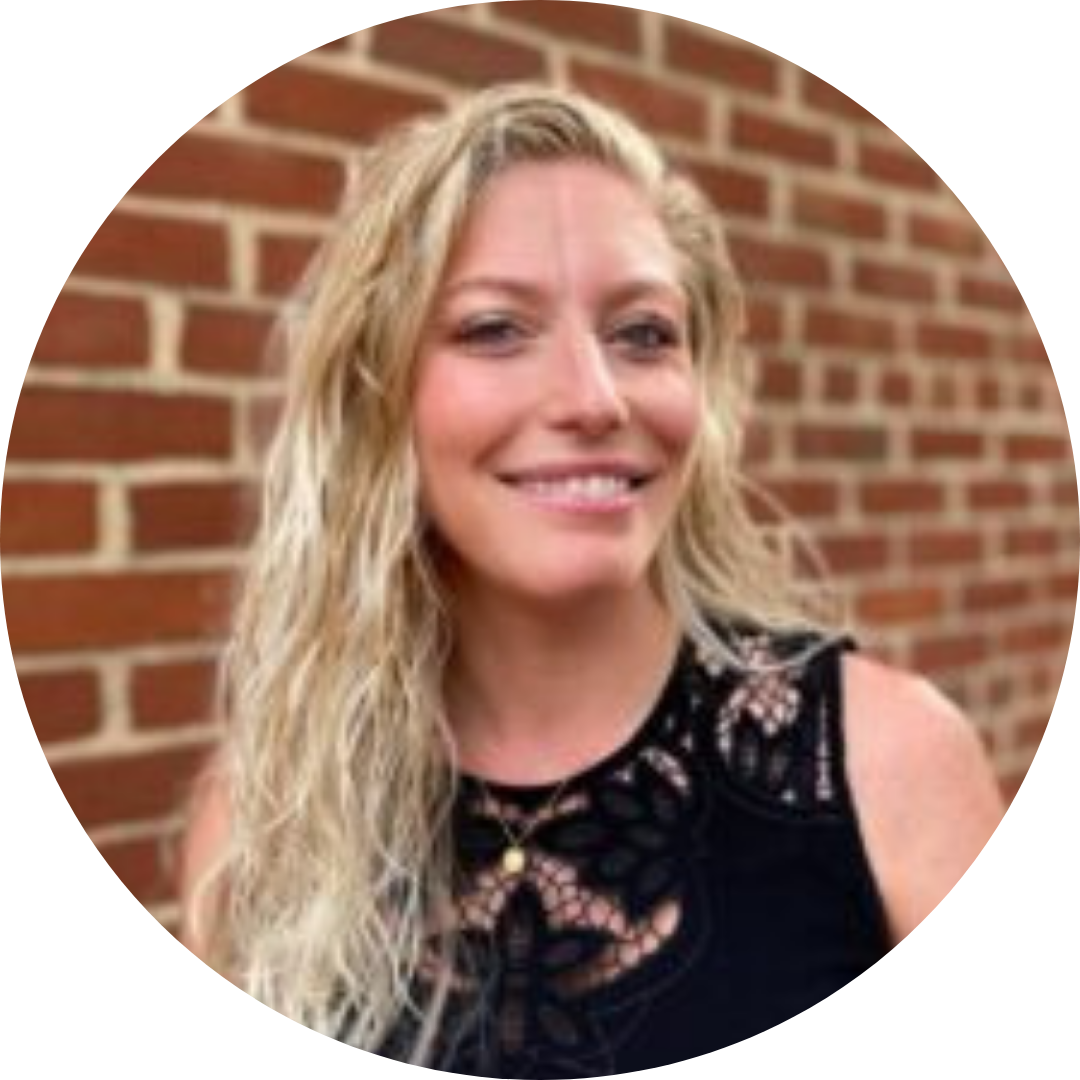 Jessica Nicholson
Academy & Community Relations Director
Jessica found her passion for helping others through her own personal journey of recovery. After getting sober, she began working in the substance abuse treatment field and volunteering her time to local nonprofits, as well as the Montgomery County State's Attorney's Office. She would speak at area middle and high schools, sharing her personal experience, in hopes of educating others on the topic of substance use disorder. It was through those experiences and her interactions with the students, that she found her love for working with adolescents. She has worked in the field for a number of years now and has a wide range of experience that varies from Clinical Outreach, Admissions, Alumni, Case Management, and Peer Support. Jessica has been assisting the Phoenix Foundation of Maryland for years, participating on multiple committees and has continued her support with the opening of Phoenix Recovery Academy. She truly believes in the importance of establishing a nurturing environment of trust and support, in order for students to thrive. For her, she has found no greater fulfillment than being able to work hand in hand with adolescents and their families, while they are trying to navigate a new way of life. Jessica is a mother of two and loves spending time with her daughters and her fiancé, Sean, plus their two adopted fur babies named Harley and Asher. When she isn't running around from a work event or sports practice, she can be found connecting with her peers in her recovery community or on her back deck, swinging in her hammock.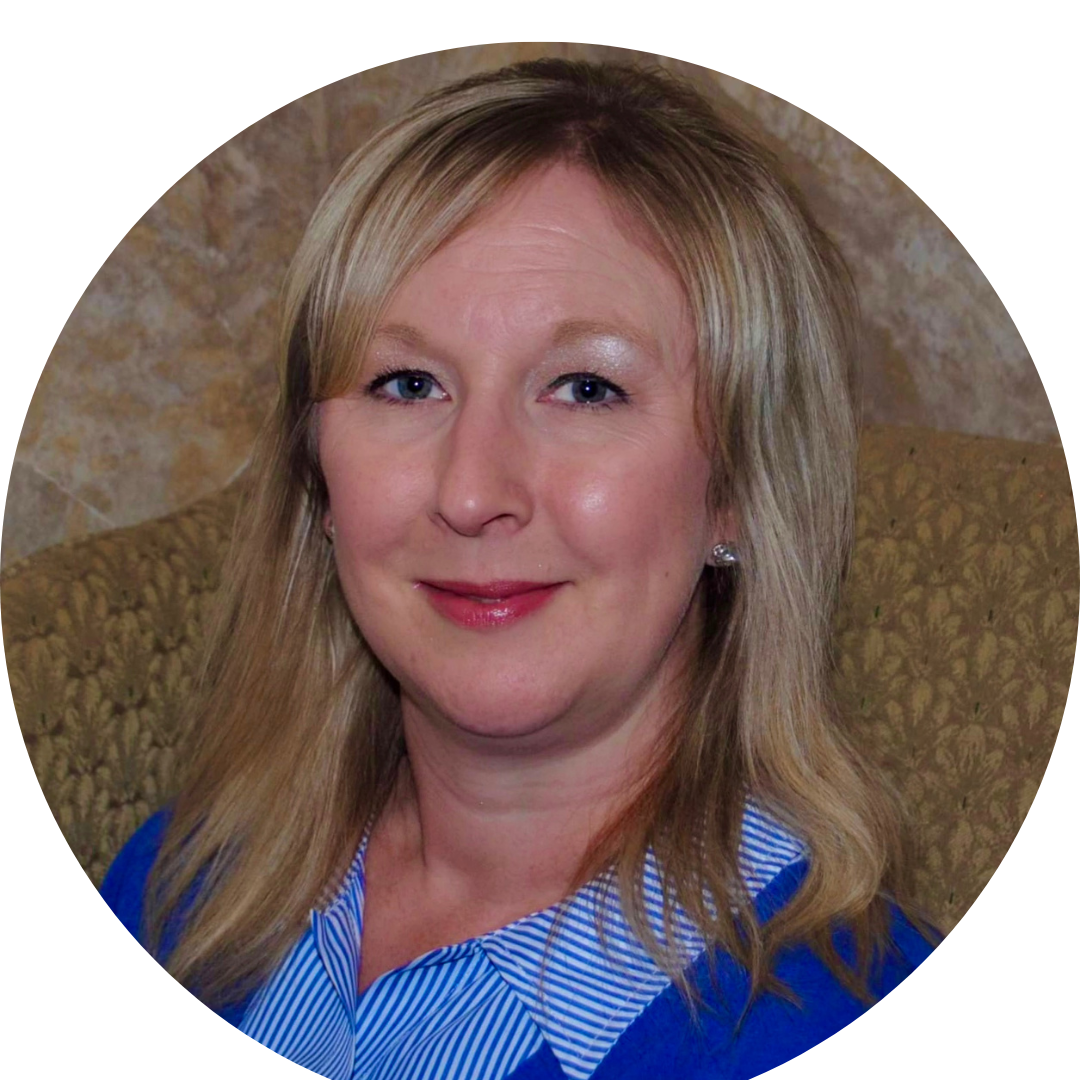 Stephanie has led community programs for development and recovery for more than 20 years. Her experience ranges from early child development and protective services to government education, welfare, and reentry programs. She has been involved throughout the spectrum of advocacy, education, and recovery, providing case management, organizational training and administration, victim advocacy, and developmental assessments for many multicultural communities and international clientele. She has managed a high caseload of international students by tracking academic progress while making necessary plans for tutoring, guidance, or personal support. Her recent work as an adult addiction therapist has reinforced her desire to break the cycle of addiction and dependency by enabling youth in the process of recovery.
Stephanie holds a PhD in Forensic Psychology, addressing the impact of early childhood trauma leading to substance abuse and domestic violence in adulthood. She has also earned graduate degrees in Forensic Psychology and Criminal Justice from Walden and Fayetteville State Universities (respectively).  
Stephanie enjoys spending time with her husband, 4 children, and more pets than they probably ought to have in the home. However, finding Stephanie away from work is difficult—because she loves working with the people she serves. If you're looking for her outside the office, you'll most likely find her in the woods or on the trail. Stephanie believes most problems can be solved by putting on a good pair of hiking boots and spending some time letting nature sort things out.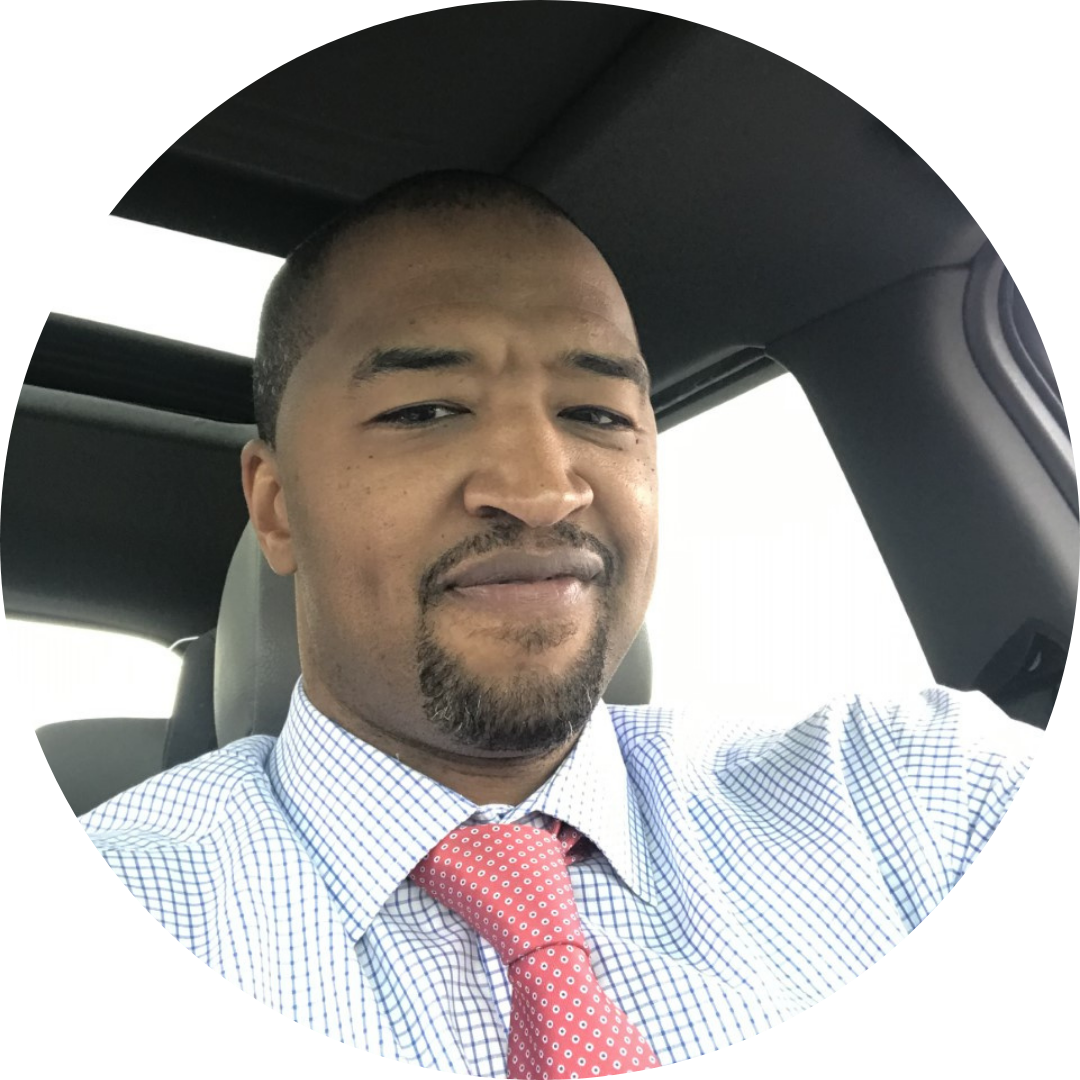 Emonte Hill
English Language Arts/Social Studies Teacher
Emonte graduated from The University of South Carolina with a Bachelor's degree in Interdisciplinary Studies with concentrations in Business and Physical Education. His professional teaching experience began in a school focused on giving the best possible education to middle/high school students with various mental and physical disabilities. This experience gives Emonte the ability to adapt to any teaching environment. Through his time teaching, he has found that meeting kids were they are gives him a path to connecting with students and making learning an enjoyable experience. Emonte loves athletics and has coached at the College and High School levels for the past 20 years (17 College/3 High School).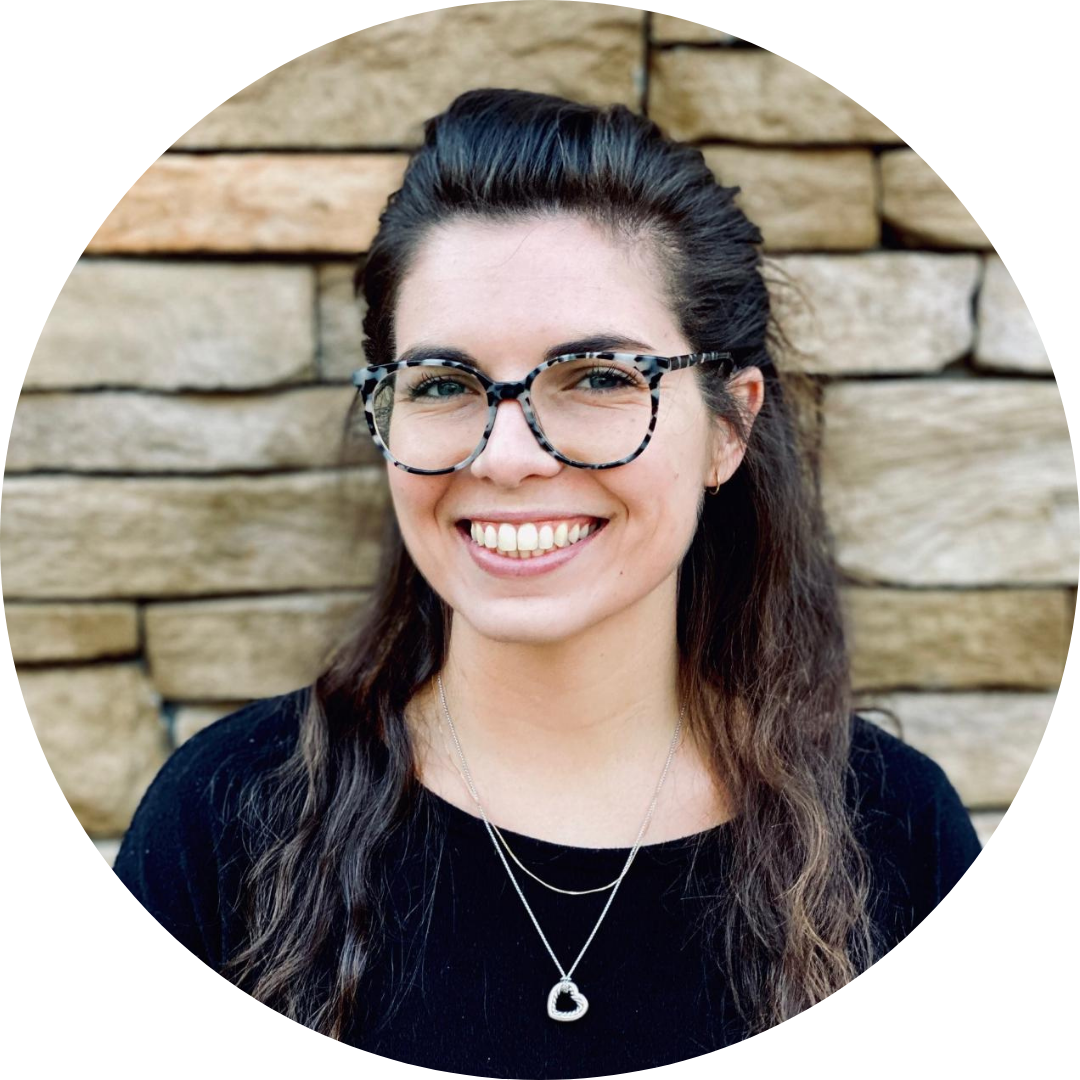 Brenna Edmonds, MAT
Math and Science Teacher
Brenna graduated from Mount St. Mary's University with a Bachelor's degree in Mathematics and a Masters Degree in Secondary Education. Her professional teaching experience began in a school focused on giving the best possible education to high school students with various mental and physical disabilities. This experience gives Brenna the ability to adapt to any teaching environment. Through her time teaching, she has found a passion to connect with students to make learning fun. Knowing how crucial the issue of substance use disorder is for young adults, she has been hands on in supporting the efforts to bring recovery options to our area. Brenna loves to be outside to hike, practices yoga, and enjoys traveling.